STUDYING CONTEMPORARY ITALIAN LANGUAGE AND CULTURE. WHILE LEARNING HOW TO COMMUNICATE. 
THE PROJECT
The courses "Italian language in the Media" are Content and Language Integrated Learning (CLIL) with a competence-based teaching approach. The idea is to teach both the subject and the language, and is captured in the phrase "using language to learn, learning to use language". The courses – taught in Italian language but also in English if necessary – will be held in different beautiful locations of Italy and abroad, also upon request of universities and Italian institutions around the world.
 All participants are required to have, at least A2, level in Italian language (even if not certified). 
AREAS OF STUDY
The following are some of the courses based on the "Italian Language in the Media" approach. Each course is shaped on the specific needs of the students; in addition to the reading and analysis of Italian daily newspapers and magazines, students will practice writing articles and press releases, as well as making interviews. They will learn to master a wide range of practical and editorial skills. Although the language of the mass media is a mirror that reflects the contemporary Italian, the course will focus on carefully selected authentic materials as close as possible to Italian standards, avoiding colloquialisms and regionalisms that can be part of the general communication of the mass media. The courses provide a unique opportunity to improve Italian linguistic skills. The students will work on four skills (speaking, listening, reading, writing) focusing on Italian cultural topics and communication. In class they will communicate in Italian and experience the atmosphere of a real editorial office. They will, also, work as an Italian press officer, producing press releases and sending the articicle to real Italian newspaper, in order to learn how the Italian press offices work and how to interact both with the Italian press offices and Italian journalists and newspapers for spreading news and information.
SOME OF OUR COURSES 

PROFESSIONAL AND JOURNALISTIC ITALIAN LANGUAGE PRACTICE (ESERCITAZIONI DI ITALIANO PROFESSIONALE E GIORNALISTICO): THE COURSE IS HELD AT THE UNIVERSITY FOR FOREIGNERS OF PERUGIA, ALSO ON DISTANCE. FOR FURTHER INFORMATION, PLEASE CLICK HERE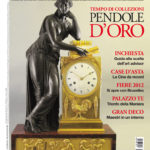 ITALIAN LANGUAGE IN ART,  CULTURAL HERITAGE, MUSEUMS AND ARCHAEOLOGY
---
---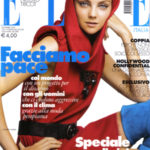 ITALIAN LANGUAGE IN FASHION, DESIGN AND PHOTOGRAPHY

---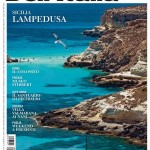 ITALIAN LANGUAGE IN TOURISM, LANDSCAPE AND GARDENING
---
ITALIAN COOKING LANGUAGE: RECIPES, TASTES AND WELLNESS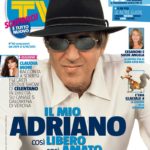 ITALIAN LANGUAGE IN CONTEMPORARY SONGS
---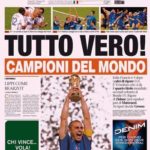 ITALIAN LANGUAGE IN FOOTBALL AND OTHER SPORTS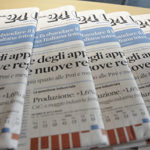 ITALIAN LANGUAGE IN BUSINESS AND SCIENCE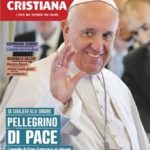 ITALIAN LANGUAGE IN RELIGIOUS NEWSPAPERS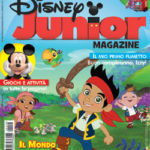 ITALIAN LANGUAGE IN MAGAZINES FOR CHILDREN AND TEENAGERS: THE LANGUAGE OF THE COMICS 
(Course for foreign children and teenagers who study the Italian language in elementary, middle and high schools)
 THE STUDENTS
The "Italian Language in the Media" courses are designed for improving Italian language skills through media and journalistic techniques both for students and teachers, in particular:
– Independent students
Foreign students who study courses in Italian – such as people studying abroad – and want to improve their linguistic abilities in an original and professional context, by using and reading Italian periodical and newspaper.
Foreign students planning to enroll in an Italian University to study art, music, culture, food, tourism and fashion – such as students of the Marco Polo and Turandot programs -, in order to learn specialized Italian vocabulary useful for their academic career and life in Italy.
– Universities and Italian Associations around the world
Italian teachers (whose primary language is not Italian) that wish to update their knowledge in the use of modern Italian language, in order to be more effective; during the course they will learn how to create a newsletter with their students.
Have a look at some example of newsletter made by the students of Italian language in the Scripps College of Claremont (CA) as an integration of the classroom activities.
A lezione di italiano – Scripps College, CA USA – nov 2011
A lezione di italiano – Scripps College, CA USA – dec 2011
A lezione di italiano – Sezione Soci COOP Siena – apr 2014
A lezione di italiano – University for foreigners of Perugia – jan 2020
Italian Associations around the world interested in training for the contemporary Italian language through the use of Italian magazines, especially focused on cooking, tourism, culture, traditions and art.
International people planning to work in the media in Italy and abroad, as well as those people who are just interested in improving their communication skills. Professionals interested in improving communication and presentation skills in Italian language for presenting their products and their ideas.
Achievements of the courses
At the end of the courses students will be able to speak with greater ease and fluidity, especially regarding current issues and culture, using the contemporary Italian language.
In addition, they will learn some techniques of journalistic writing and communication such as writing an article, participation in an audio interview, creating a newsletter and other techniques that may be useful in life, as well as in various professional fields.
The importance of mass media communication as a tool for the dissemination of contemporary Italian language was first acknowledged by one of the most important Italian linguists, Tullio De Mauro. In 1963, in his "Storia linguistica dell'Italia unita" he stated that the language of the media is closer to the "authentic" Italian language because it is directed to an unlimited public, anonymous, undifferentiated in terms of cultural/social status, and therefore is referred to as "mass"media.
Many people can benefit from this course. Foreign individuals who have a connection with our country for education, tourism, business or just passion for our culture, as well as other professionals who wish to improve their Italian language skills using a unique tool. The course will provide a professional learning environment for practising these new skills, through the use of the Italian mass media, such as specialized periodicals.
The course will mainly teach through role playing activities. The students will also take part in editorial meetings working on journalistic materials – such as specialized magazines.